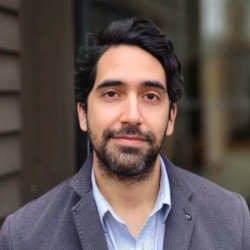 Sari Saba-Sadiya
سري سابا سعدية
PhD
---
About
I am a Post-Doctoral researcher with the Frankfurt Institute of Advanced Studies (FIAS). Currently, I am a member of Gemma Roig's Computational Vision & AI lab, I am also affiliated with Radoslaw Cichy's Neural Dynamics of Visual Cognition lab.
Previously I completed a dual Ph.D in Computer Science under Dr Mohammad Ghassemi, and Cognitive Neuroscience under Dr Taosheng Liu. I earned Bachelors in both Computer Science and Mathematics from the "Technion - Institute of Technology" and subsequently worked as a VLSI engineer at Apple Inc. before becoming a Fulbright grantee in MSU.
My main areas of interest are neural representations, computational linguistics, and cultural informatics. My PhD thesis focused on utilizing electroencephalography in conjunction with state-of-the-art machine learning techniques to investigate how attention modulates sensory representations.
I spend the little free time I have learning to play various instruments to various degrees of success.
---
Recent Projects:
Feature Imitating Networks
Novel framework for integrating expert knowledge into deep learning networks by initalizing weights to approximate known statistical measures.
Papers:
Artifact Detection and Correction in EEG Data
Applying state-of-the-art self-supervised machine learning techniques to artifact detection and correction in EEG data.
Papers: